Order PDG booklet & review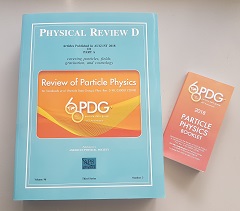 The Review of Particle Physics (big PDG book) and the Particle Physics Booklet are available online on the Particle Data Group website.
Printed reviews:
are available for free at the CERN Library desk (bldg. 52/1-052).
can be ordered online.
There are no more copies of the printed booklet available.
Last modified
18 October, 2023